Love Our 'Hood initiative

Standee Design

The Love Our 'Hood initiative @ Mountbatten is the first of the Citizens' Workgroups organised by the Municipal Services Office (MSO) as part of the SG Together Movement. The inaugural Mountbatten Workshop is a partnership with the Mountbatten Citizens' Consultative Committee (CCC), and supported by various government agencies and community partners to co-create ground-up solutions for municipal issues.
Illegal parking has been an ongoing issue at Mountbatten. It has been challenging to eradicate inconsiderate parking behaviour even with the deployment of parking enforcement actions. Working together with six other resident volunteers, we came up with a series of designed posters with eye-catching illustrations and humorous messagings to educate drivers to be more considerate and mindful when parking.
In 2022, we received a grant from MSO to put up these signboards along Tanjong Rhu View as well as Meyer and Tanjong Katong to deter illegal parking behaviour. These signboards have, by many accounts, drastically reduced the problem of illegal parking as residents (and non-residents) welcomed these refreshing designs.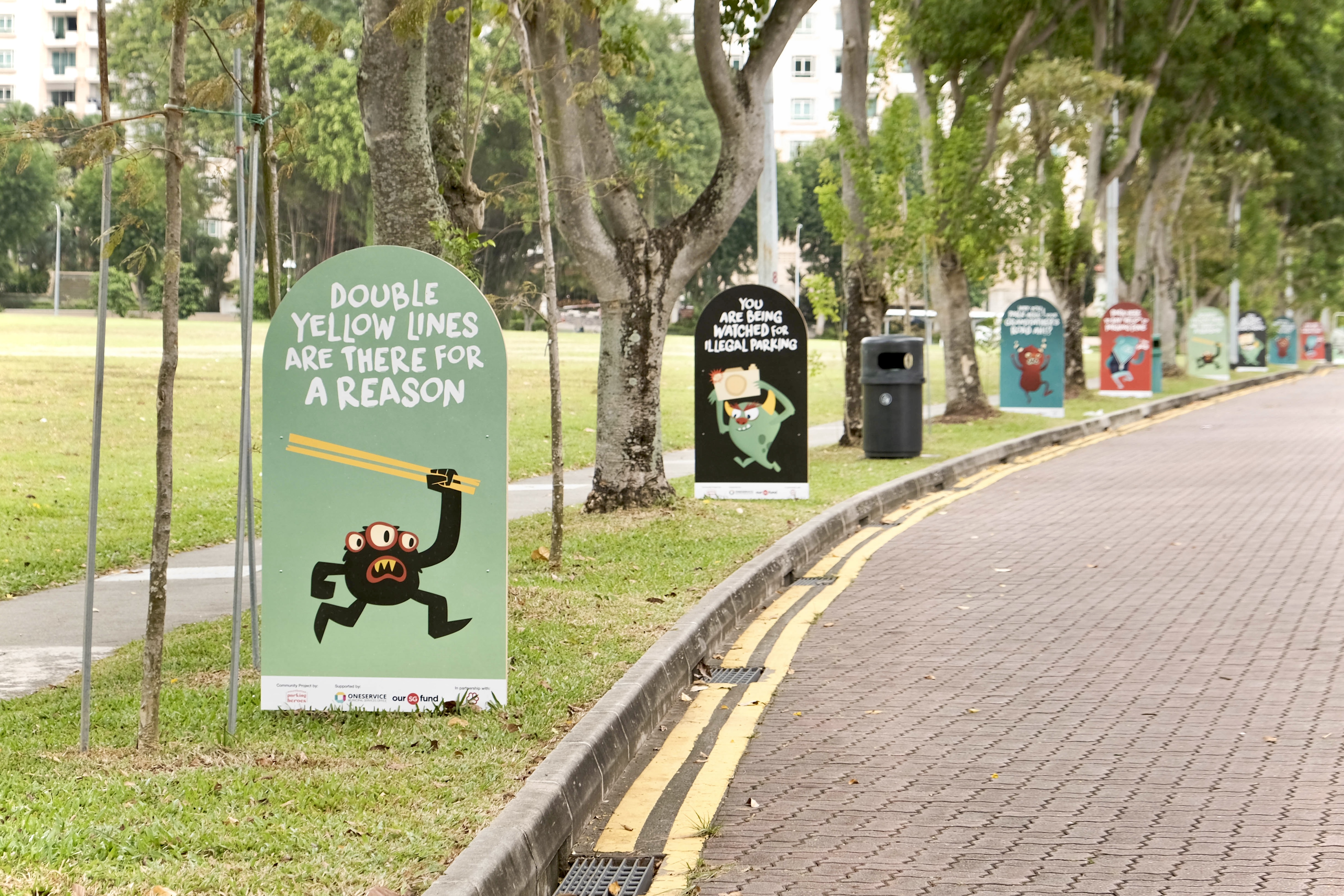 Copyright © 2022 Tan Kylyn. All rights reserved.